208 Signal Sqn Message Board Registration Procedure
Only Click/Tap or type in text & areas indicated in green
Page 1 Top section
Click/Tap Register gets you to Page 2.
Page 2 Bottom section
Click/Tap I accept the terms of the agreement gets you to page 3
Page 3 Mid and Bottom sections
Complete Mid section. Complete CAPTCHA & answer the question
Click/Tap Register (at the bottom) - gets you to page 4
You will be returned to the Message Board home page & logged in using credentials entered on page 3.
Page 4 Click/Tap General Discussion to view current topics.
<![if !vml]>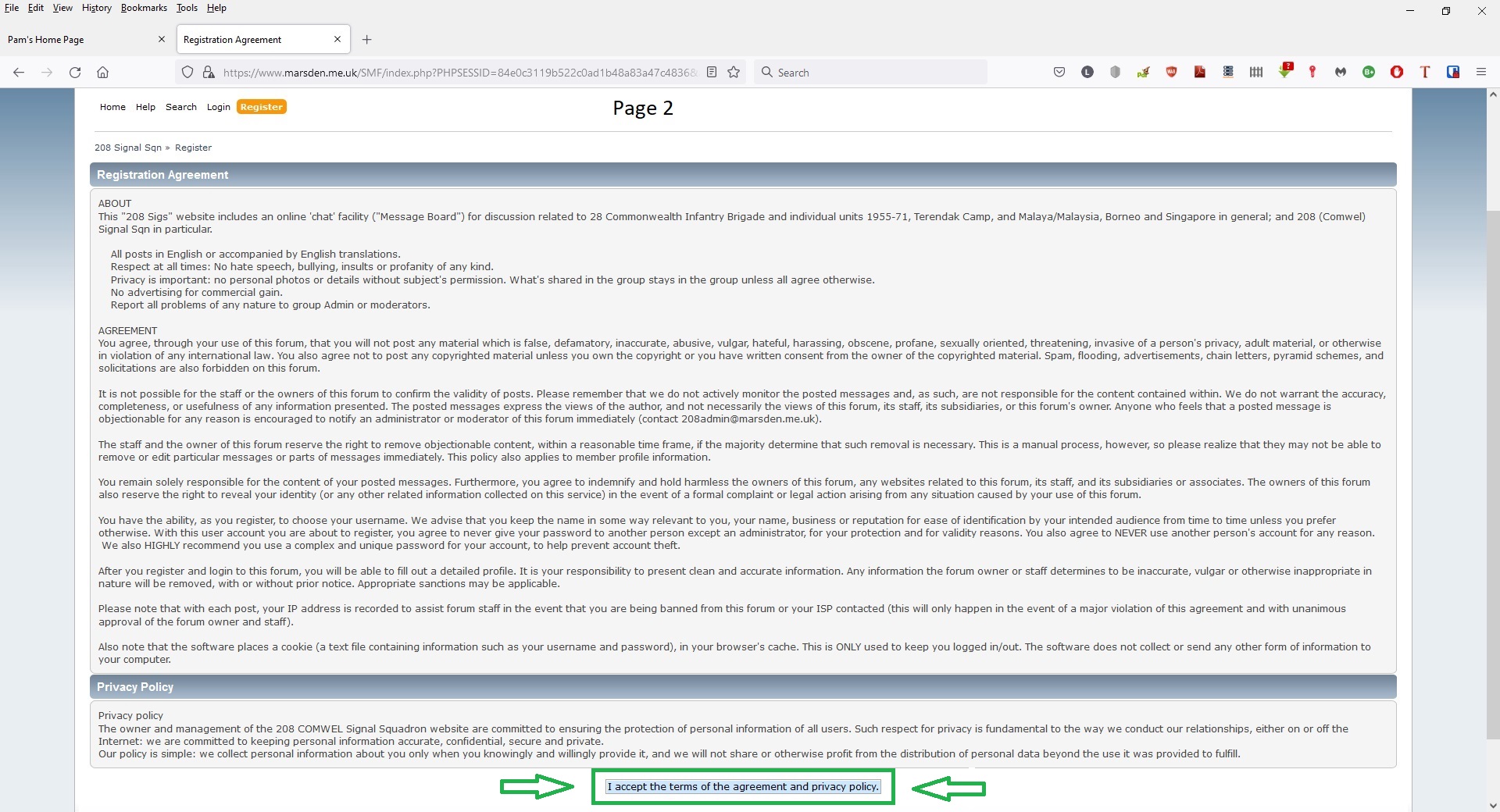 <![endif]>
<![if !vml]>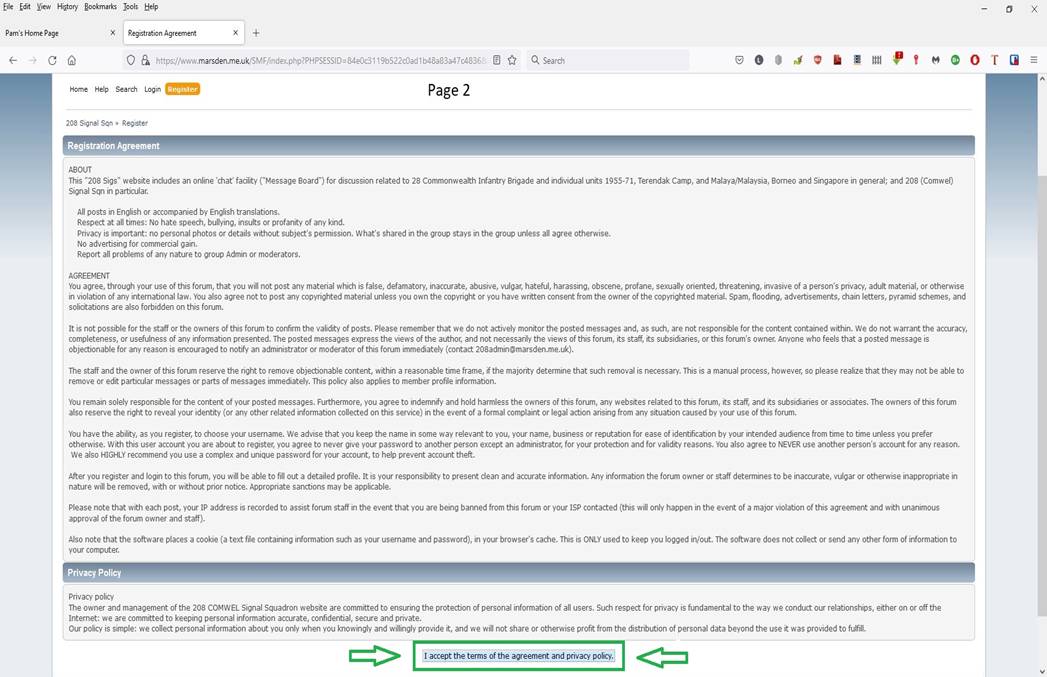 <![endif]>
<![if !vml]>

<![endif]>
<![if !vml]>

<![endif]>